Justice
Video: NYPD Cop's Violent Takedown of Tennis Star James Blake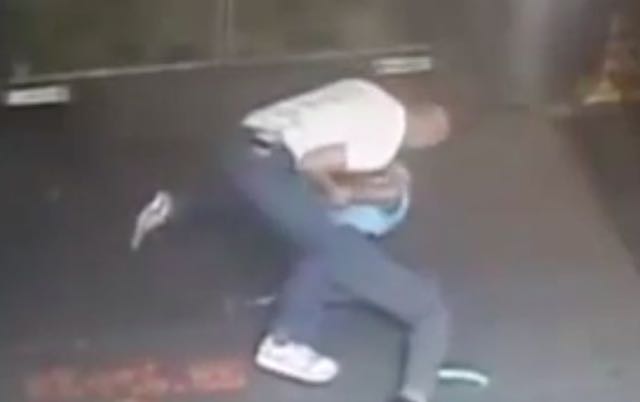 New York Police Commissioner William Bratton apologized to James Blake for his mistaken identity arrest just as dramatic video of the retired tennis star being tackled by a detective is made public.
"I spoke to Mr. Blake a short time ago and personally apologized for yesterday's incident," Commissioner Bratton said Friday. "Mr. Blake indicated he would be willing to meet with the Internal Affairs Bureau as our investigation continues. Additionally, he said he would be returning the Mayor's earlier phone call to speak to him. Mr. Blake said he would like to meet with the Mayor and me at a future date, which we would be agreeable to."
The security camera video released Friday by the NYPD shows Blake standing at the entrance of Manhattan's Grand Hyatt Hotel when he is rushed, tackled and handcuffed by a plains-clothed officer. He was waiting for a car to drive him to the U.S. Open tennis tournament for a corporate appearance.
There are no signs of Blake resisting the officer, who places his knee on Blake's back as he handcuffed him.
"The NYPD's Internal Affairs Bureau interviewed James Blake last night," Deputy Police Commissioner Stephen Davis said. "The NYPD is releasing video footage from the September 9th incident outside of the Grand Hyatt Hotel in Manhattan. A copy of the video was provided to Mr. Blake's attorney. The investigation is still ongoing."
The officer, identified as James Frascatore, has already lost his badge and gun while the internal affairs division investigates if he was too aggressive. CNN reported that Frascatore was involved in two previous unnecessary force complaints.
Frascatore mistook Blake for a suspect in a credit card theft case he was investigating, according to reports.